This is a thorough introduction to cryptography and its application. It is an extensive document explaining not only the background to cryptography, but how to implement it successfully, what pitfalls to avoid, etc. . The following samples help to illustrate the depth and quality of this offering:
Table of Contents Page 1: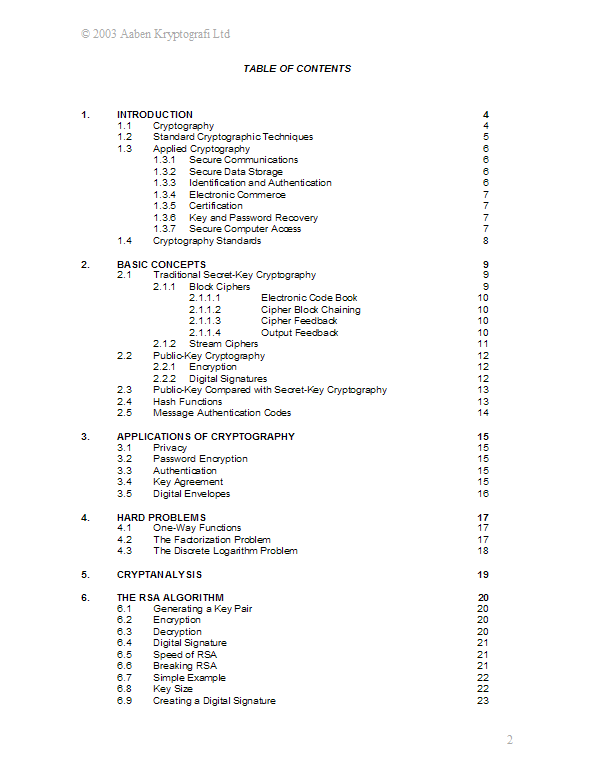 Typical Pages: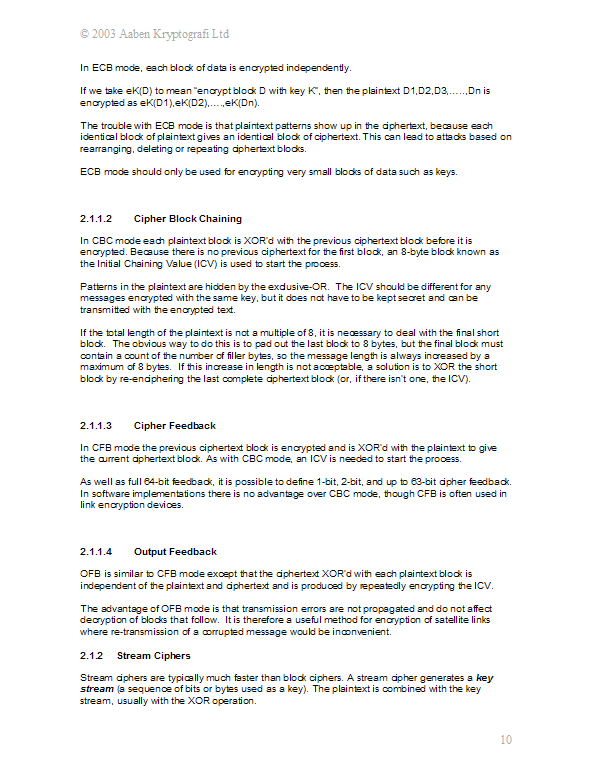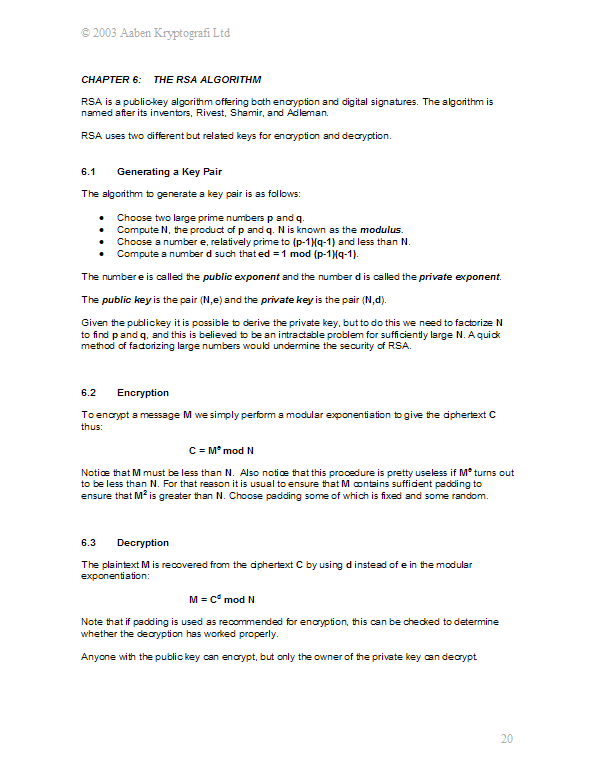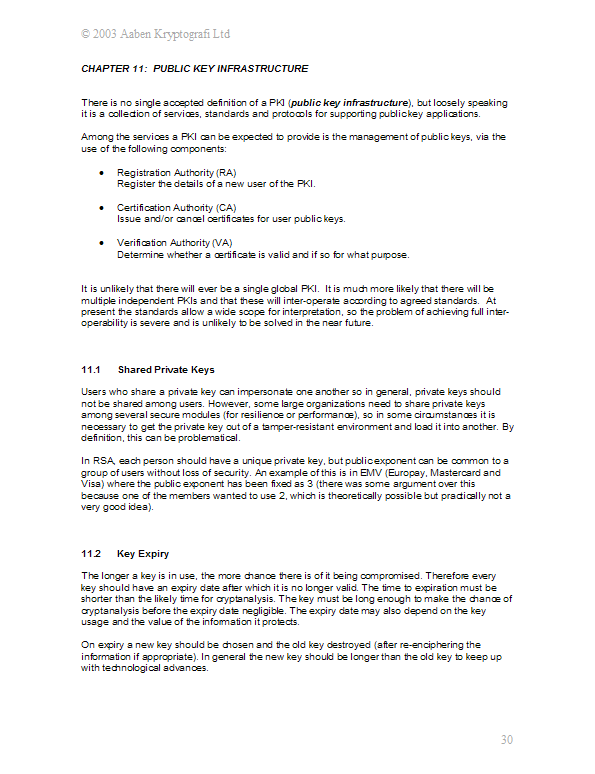 Return To Main Cryptography Page
PURCHASE PAGE
The Cryptography Management Kit can now be purchased online and downloaded directly to your PC. It couldn't be easier.
To purchase the product and download for a special price of just $199, simply visit our Crypto Purchase Page.