This is a concise yet extensive question and response summary of cryptography. Everything from the basic 'what is cryptography? to 'what does KEK mean?' is covered. It enables you to understand the topic and is a handy reference guide for everyday use. The following samples help to illustrate the depth and quality of this offering:
Table of Contents Page 1:
Typical Pages: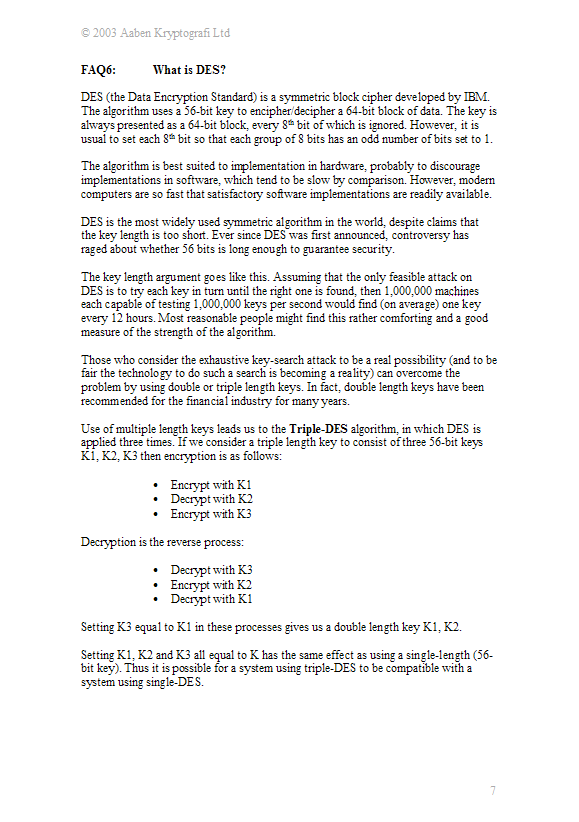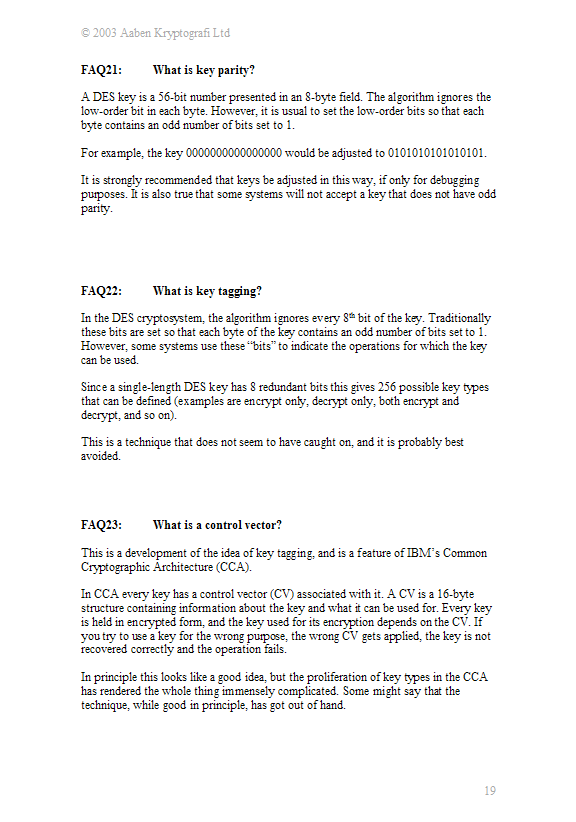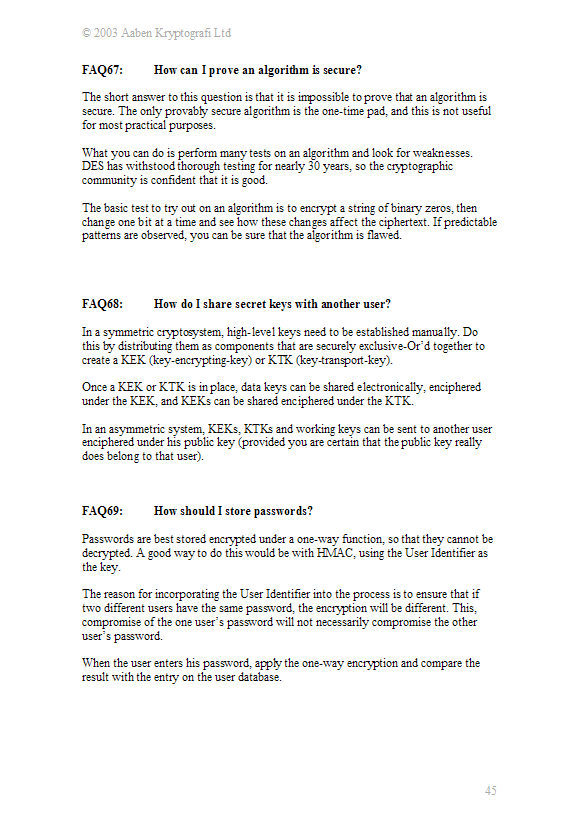 PURCHASE PAGE
The Cryptography Management Kit can now be purchased online and downloaded directly to your PC. It couldn't be easier.
To purchase the product and download for a special price of just $199, simply visit our Crypto Purchase Page.